Who we are - what we do
wecare professional is an association of experienced care consultants and recruiters.
We place medical professionals from Asia both in hospitals and nursing homes as well as in outpatient care services. Our origin lies in the placement of caregivers for the elderly and injured as well as certified nursing professionals from the Philippines. In the meantime, we have expanded our services to other Asian countries to ensure greater flexibility and to be more independent of political decisions (e.g. changes in departure modalities or visa procedures, etc.). Another focus of our activities is the placement of Asian trainees to become nursing professionals.
We have a national and international network of partners for recruitment and certified language training as well as with authorities for labour market admission, recognition, visa issuance and realisation of subsidies. Furthermore, we have many years of experience in the integration of foreign nursing staff in Germany.
We are active as a strategic and operational partner for our clients from the very beginning, i.e. we provide advice throughout the entire selection, placement and integration process.
We offer
Registered nurses for nursing homes (University degree "Bachelor of Nursing")
Registered nurses for hospitals (University degree "Bachelor of Nursing")
with specialisations such as

Intensive Care
OP
Specialist internal medicine disciplines
Emergency Department
Gynecology
Neonatology
Surgery
etc.

Trainees for the nursing profession (some with professional experience in the health care sector and high school diploma)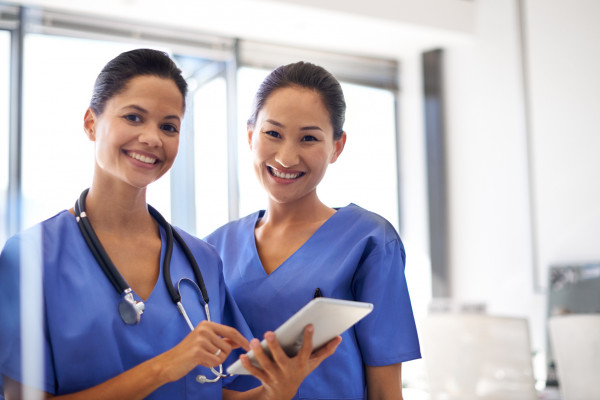 We guarantee
Language schools according to TELC, ÖSD and Goethe examination procedures
Permanent availability of

over 500 registered nurses
over 400 trainees

in our partner language schools
Language training from A1 - B2
Takeover of all official processes
Cultural training to prepare for life in Germany
Identification of possible support measures for financial relief
Personnel Care Management System as an integration aid in Germany